ANNOUNCEMENTS

You may now purchase tickets for the
Edmonds High School 55th Reunion.
Click on the "55th Reunion" tab on the left
for more information and to sign up!
(from a Smart Phone look for the menu bars, usually 3 bars on the top right)

We look forward to seeing you!
Time is Running Out!
You have one more month to sign up for our 55th Class Reunon. If you haven't done so yet, here's a link to the registration page: http://www.edmondshigh63.com/ep_event.cfm?EventID=8873
If you prefer not to register on our website and would like to send a check directly, contact us and we will provide instructions on how to do that.
Remember the handsome fellow pictured below? It's Guillermo Cardoza, the exchange student during our senior year from Costa Rico. Guillermo will be attending our reunion and traveling all the way from Costa Rico where he still lives. How exciting is that!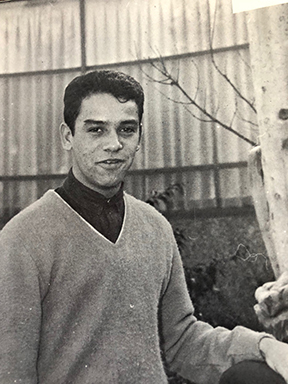 JOIN OUR SITE!
Please go to CLASSMATE PROFILES, click on your name and join our site. Be sure and update your contact information. If you know an e-mail address of a classmate who hasn't yet joined the site, click on their name and send them an invite to join. PLEASE NOTE: You must join our site before you can browse classmate profiles.