ANNOUNCEMENTS
JOIN OUR SITE!
Please go to CLASSMATE PROFILES, click on your name and join our site. Be sure and update your contact information. If you know an e-mail address of a classmate who hasn't yet joined the site, click on their name and send them an invite to join. PLEASE NOTE: You must join our site before you can browse classmate profiles.
3rd Annual Ladies Luncheon Photos
On Saturday, September 17, twenty members of our class joined together for the 3rd Annual Ladies Luncheon. There was lots of laughter and sharing of stories. Photo captions use maiden names.
We look forward to seeing everyone again next year!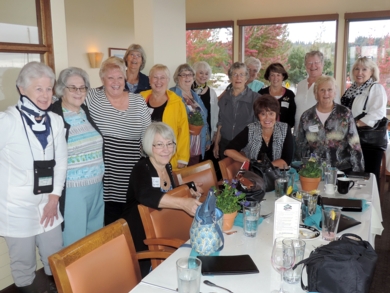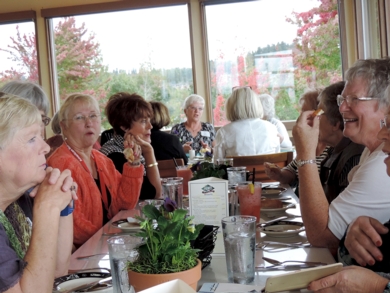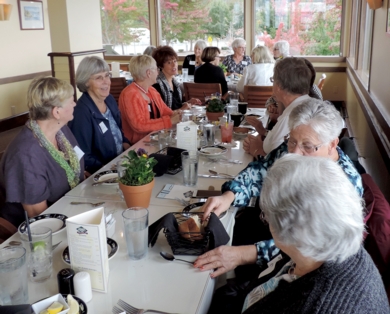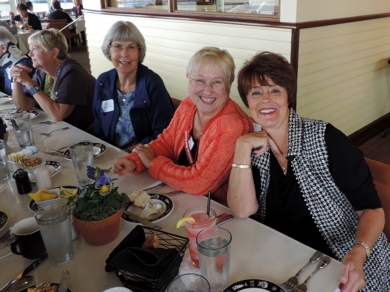 Jeanne Lambe, Mary Ann Brandt, Dianne Smart
Alice Davison (left Edmonds in 7th grade but still a Tiger at heart), Linda Setchfield, Miriam Dunnigan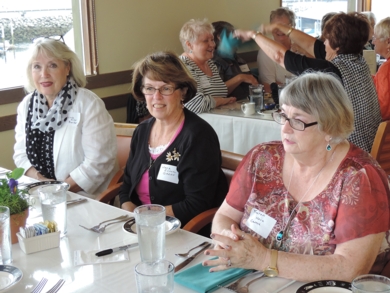 Linda Miller, Jane Elson, Karen Hove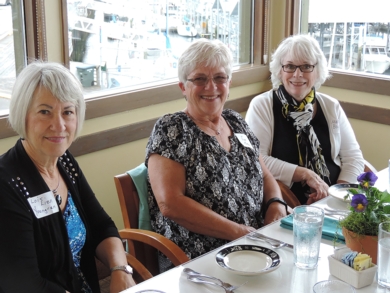 Lois Lein, Sue Sanders, Mary Bogaard