ANNOUNCEMENTS
You're Invited!
Girls' Club Luncheon
Saturday, September 28, 2019
12 Noon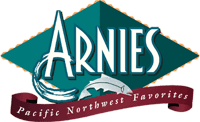 Arnies Restaurant, Edmonds Waterfront
Please join us for a fun afternoon catching up with our classmates. The Girls' Club Luncheon will be held on Saturday, September 28 at 12:00 noon at Arnies Restaurant on the Edmonds waterfront. We have reserved the same private room as before in the southwest corner.
RSVP by September 24 by selecting "Contact Us" on the left hand side of the website home page or email Janet Spatz Jensen, Sue Sanders Ritter or Dianne Smart Nixon.
We look forward to seeing you!
Janet, Sue and Dianne
JOIN OUR SITE!
Please go to CLASSMATE PROFILES, click on your name and join our site. Be sure and update your contact information. If you know an e-mail address of a classmate who hasn't yet joined the site, click on their name and send them an invite to join. PLEASE NOTE: You must join our site before you can browse classmate profiles.