ANNOUNCEMENTS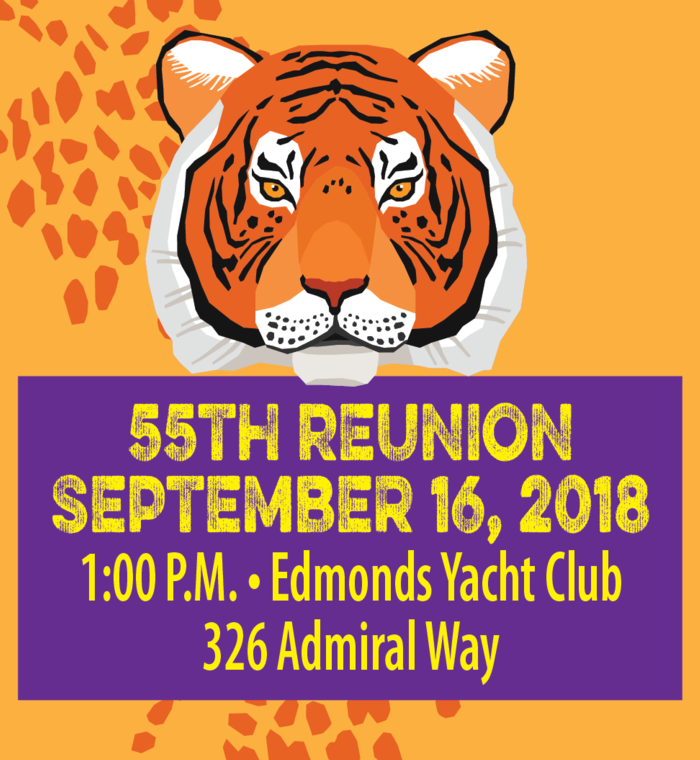 Our 55th Reunion is finally here!
We will be gathering at 1:00 p.m., Sunday, September 16 at the Edmonds Yacht Club, 326 Admiral Way, Edmonds. For those classmates who haven't been to Edmonds in awhile, the yacht club is in a new building just north of the old one near the marina. A buffet luncheon will be served which includes salads, sandwiches, a fruit and vegetable tray, and individual dessert bites. Also included will be sodas, sparkling water and coffee. There will be a cash bar with wine for $7 and beer for $3 and $4.
See you Sunday!
Candids from the EHS 55th Reunion on September 16, 2018
Over 65 classmates and guests attended our 55th reunion. It was great to see everyone and reconnect. No one has aged a bit! Here are a few candids from the event.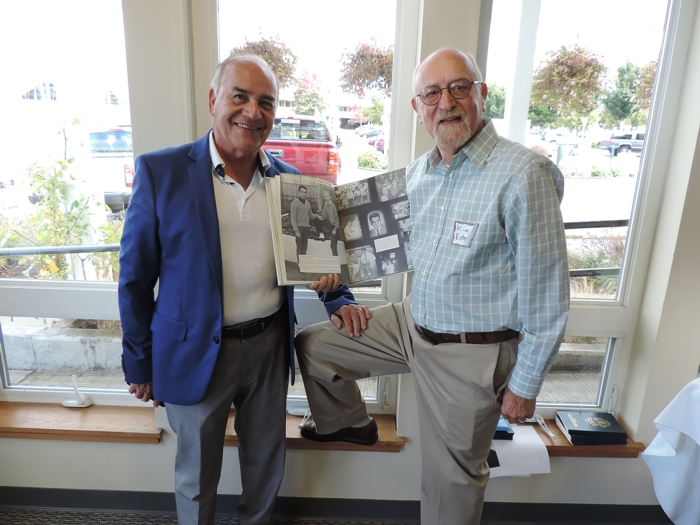 Guillermo Cardoza who came from Costa Rica and Kim Esterberg recreating their high school yearbook photo. Guillermo was our exchange student senior year and Kim's family hosted.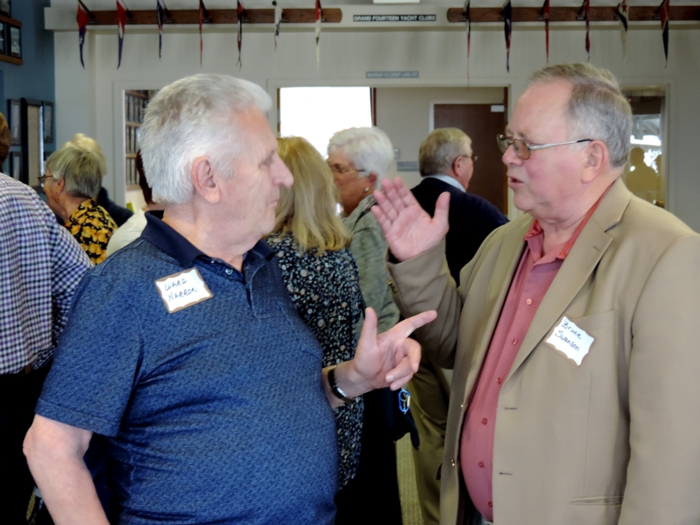 Ward Narron and Bruce Swanson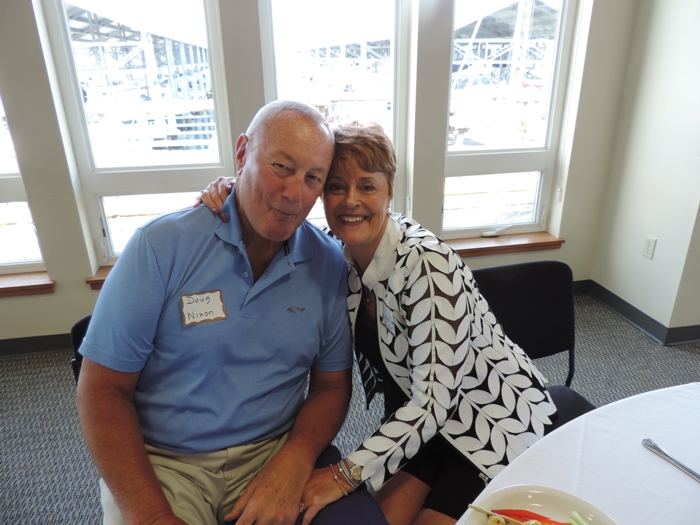 Dianne Smart and her husband Doug Nixon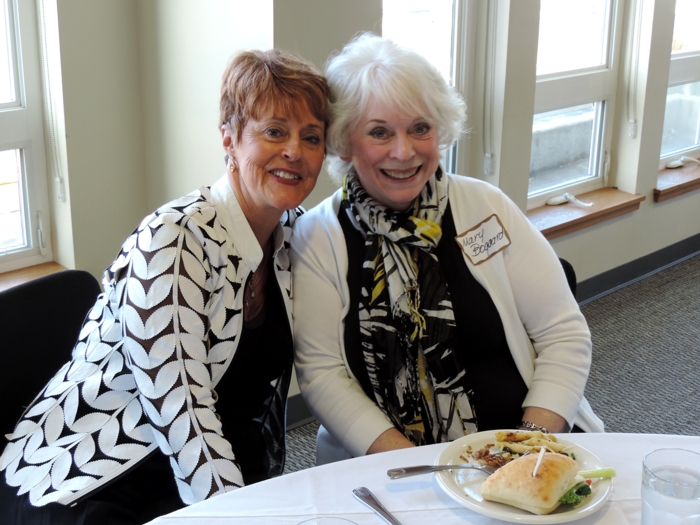 Dianne Smart and Mary Bogaard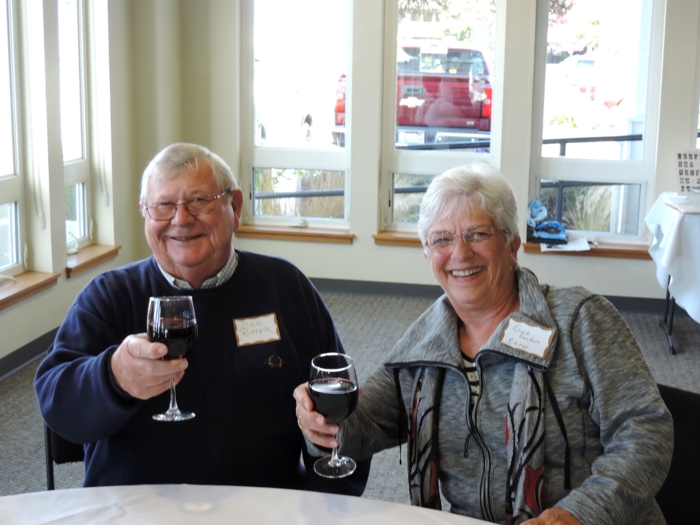 Dick and Sue (Sanders) Ritter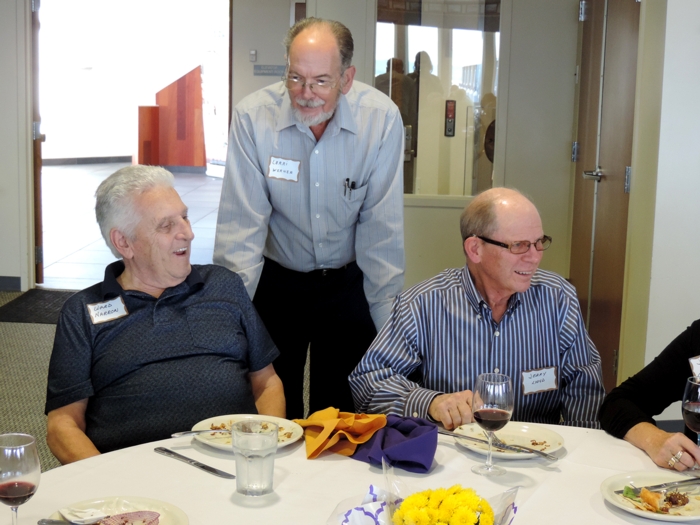 Ward Narron, Larri Werner and Jerry Lloyd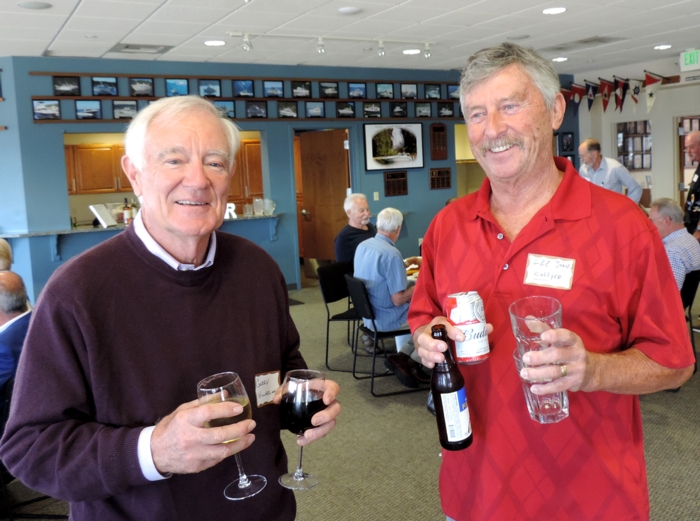 Gerry Willhelm and Lee Jones Collyer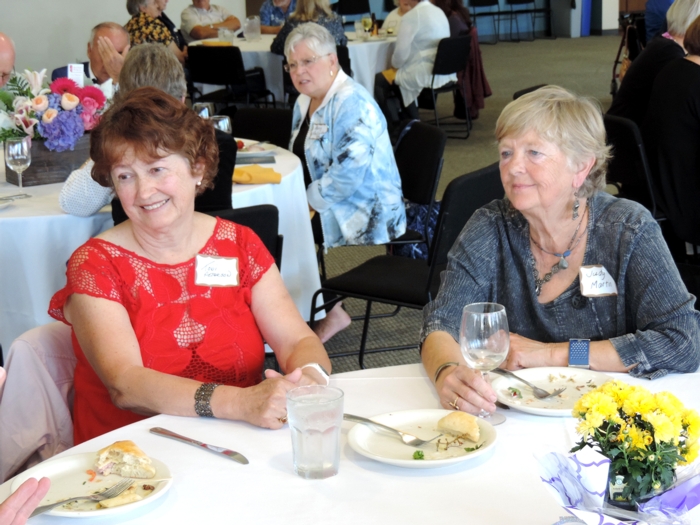 Toni Peterson and Judy Martin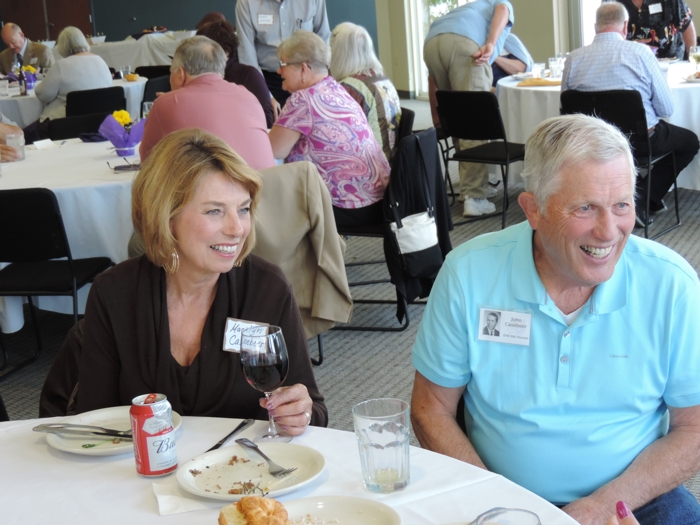 John Casebeer and wife Marilyn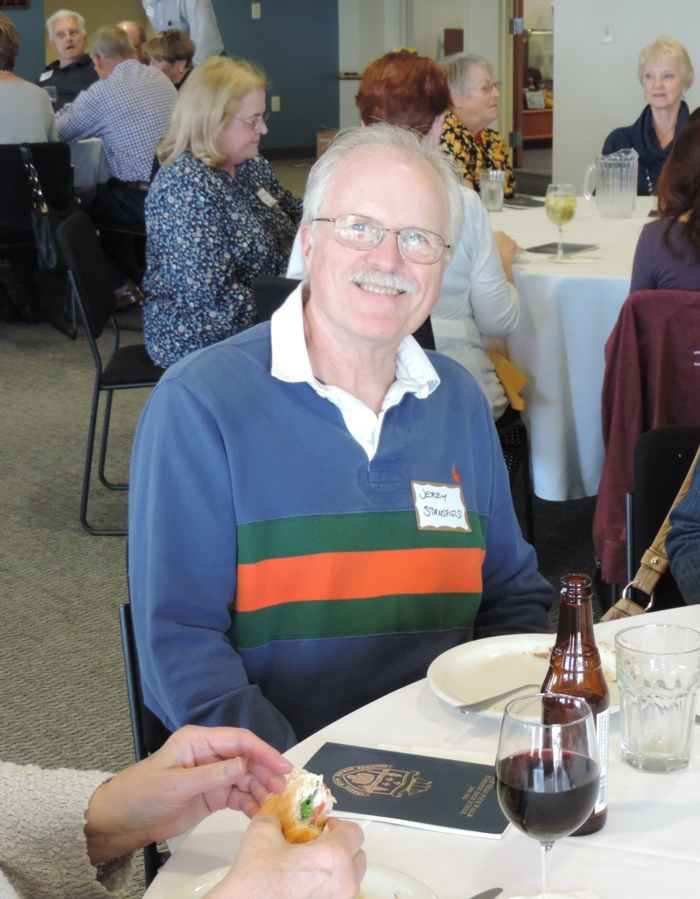 Jerry Stansfield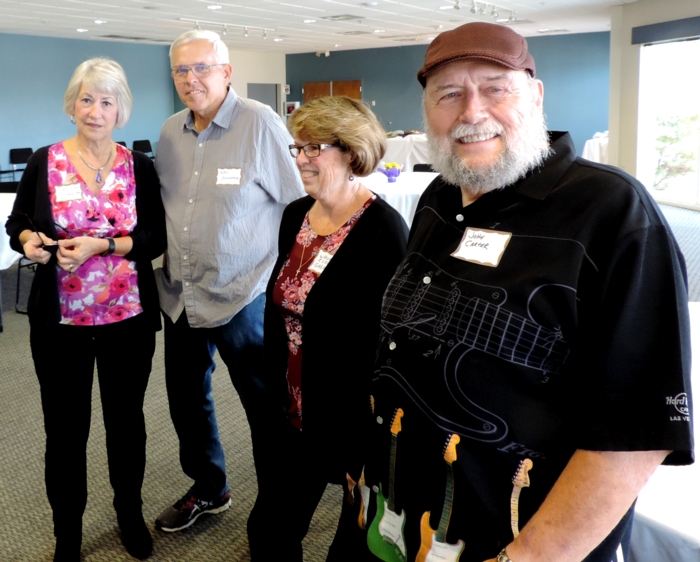 Lois Lien and husband Hal, Jane Elson and John Carter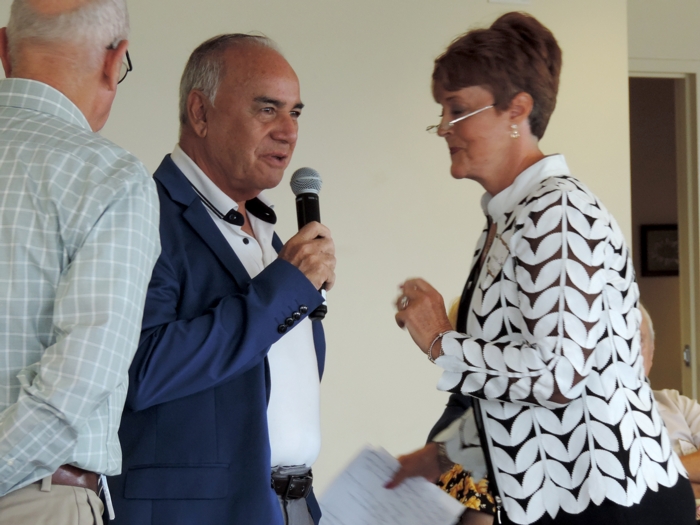 Guillermo address the crowd.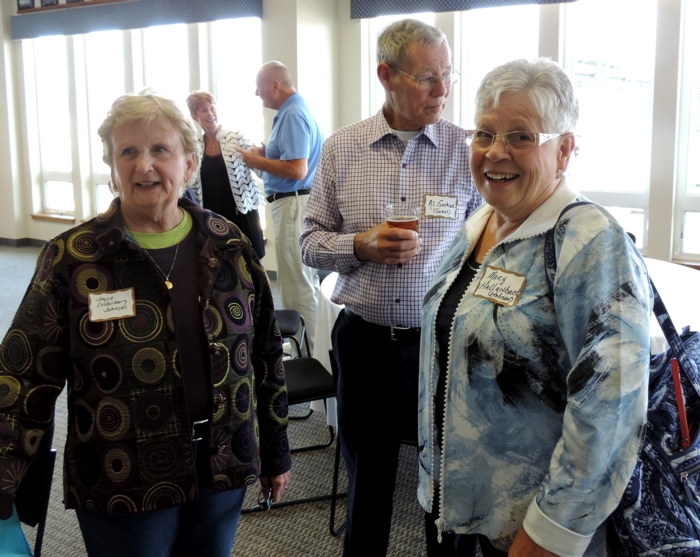 Joyce Soderberg and Mary Hallenbeck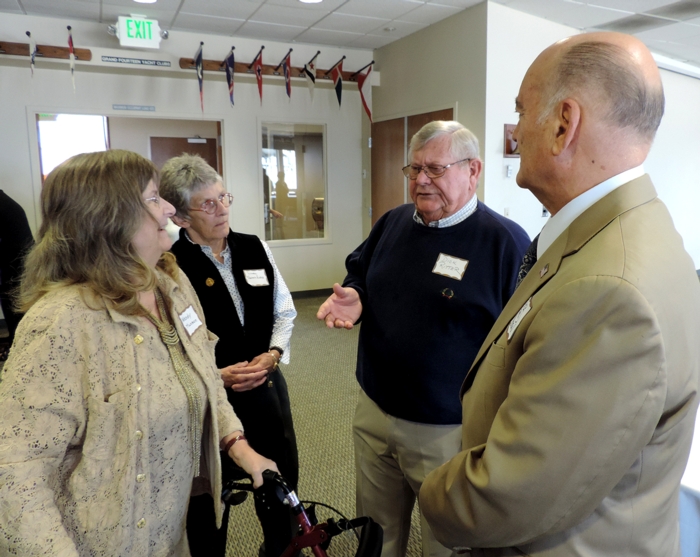 Wendy Munson, Linda Setchfield, Dick Ritter and Chuck Munson
JOIN OUR SITE!
Please go to CLASSMATE PROFILES, click on your name and join our site. Be sure and update your contact information. If you know an e-mail address of a classmate who hasn't yet joined the site, click on their name and send them an invite to join. PLEASE NOTE: You must join our site before you can browse classmate profiles.