Edmonds Sr High School
Class Of 1963
Class of 1963 Ladies Luncheon
Our first luncheon was held on Saturday, September 20 at Arnie's Restaurant in Edmonds. Eighteen classmates got together for lunch, life stories and laughter. Many classmated were unable to attend out 50th reunion and it was great to be able to reconnect. While Alice Davison and Joyce Soderberg didn't graduate with us their hearts are with the Class of 63 and Edmonds. We had such a great time that we plan on doing it again in September next year! Here are some photos... captions are our high school names.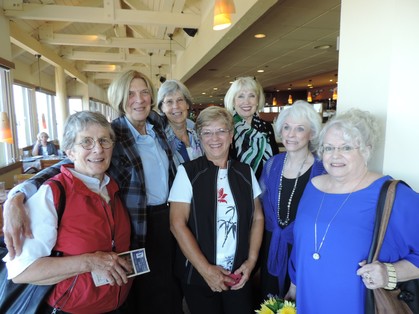 From left, Linda Setchfield, Jo Baxter, jeanne Lambe, Sue Sanders, Linda Miller, Mary Bogaard, Karen Fletcher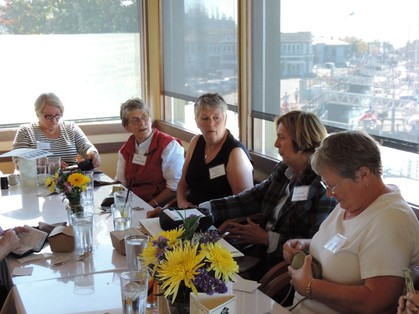 Alice Davison, Linda Setchfield, Donna Evans, Jo Baxter, Miriam Dunnigan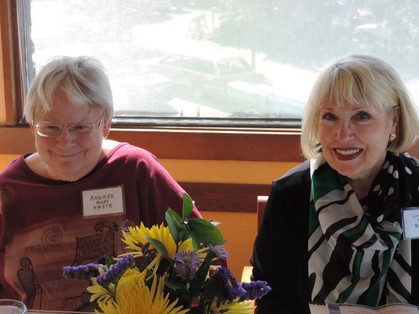 Andrea Faste and Linda Miller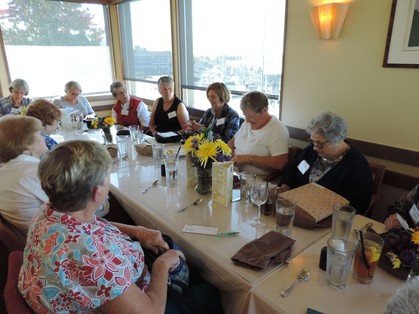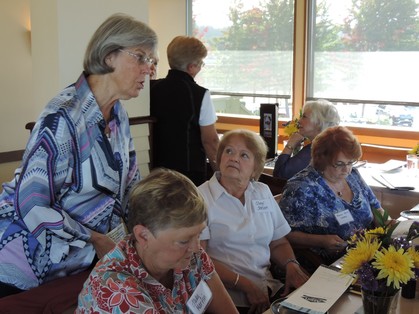 Jeanne Lambe (standing), Judy Martin, Cheryl Jensen, Karen Hove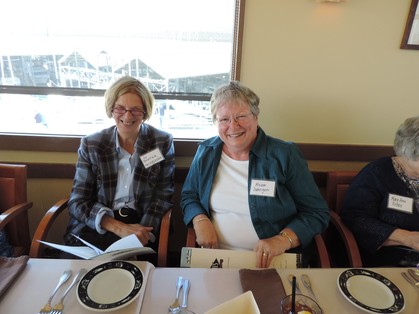 Jo Baxter and Miriam Dunnigan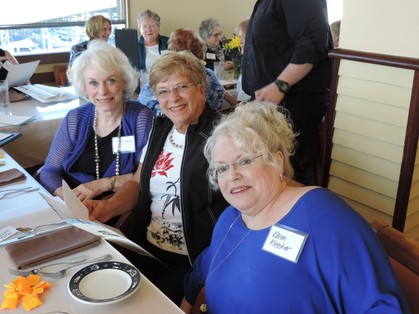 Mary Bogaard, Sue Sanders, Karen Fletcher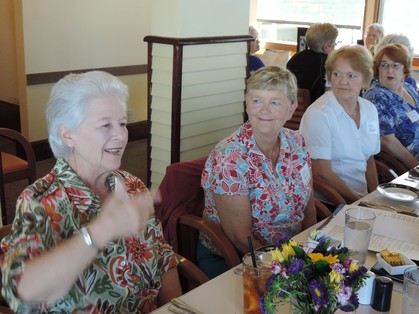 Jill Smith, Judy Martin, Cheryl Jensen, Karen Hove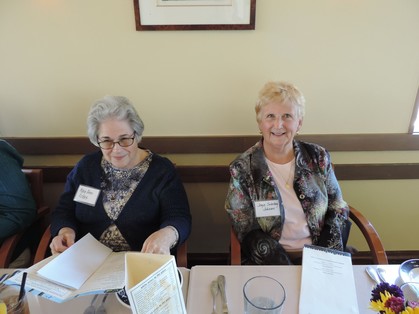 Mary Ann Krebs, Joyce Soderberg
ANNOUNCEMENTS
•

JOIN OUR SITE!

Please go to CLASSMATE PROFILES, click on your name and join our site. Be sure and update your contact information. If you know an e-mail address of a classmate who hasn't yet joined the site, click on their name and send them an invite to join. PLEASE NOTE: You must join our site before you can browse classmate profiles.

•

CLASSMATE PROFILES

If you haven't been on our website for awhile, you will notice that we have a brand new Classmate Profiles format.

Click your "Edit Profile" link to see the changes. You can now do some new things like:

Upload a "Then" photo of how you looked in your high school years.
Upload a "Now" photo showing what you look like today. It's interesting seeing the Then & Now photos side by side.
Click the photo gallery icon in the upper right to add more Profile photos. It's now faster and easier to add any photos you want.
Click the videos tab then paste in a video link, such as a Youtube video link (just copy the web address of the video from your browser's address bar). Voila, the video has been added to your Profile!

The Profile display now includes two new features:

Classmates can make comments on various items throughout your Profile. If you prefer others not comment on your Profile items you can remove the ability to comment by clicking Edit Profile and turning off the Comments feature.
A "Latest Interactions" section is now included. This is an aggregation of interactions you have made around the web site. Note this new section is not displaying behavioral tracking. For instance where you go and what you do on the site is private, and not listed here. Latest Interactions only displays an aggregation of interactions already available on other areas of the web site.

PRIVACY

The profiles on this site are readable only by classmates who have joined the site.