ANNOUNCEMENTS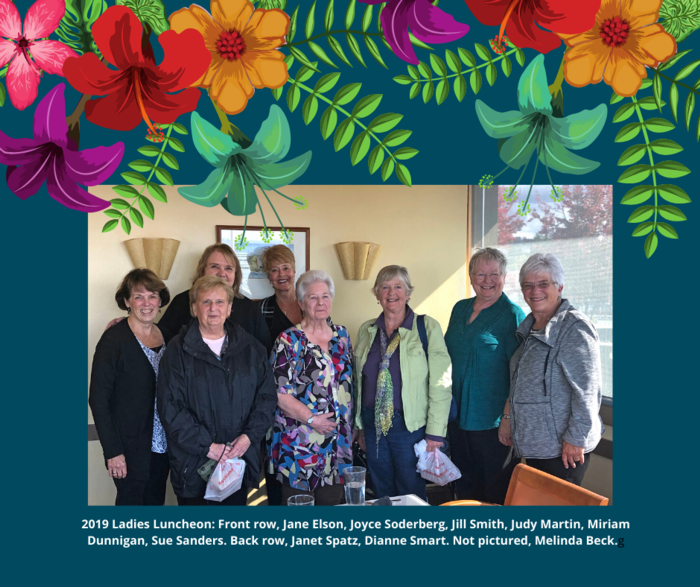 Normally at this time of year, we would be reaching out to our female classmates to set up a luncheon. Since restaurants are still closed for large groups and will probably remain so for a while, we will postpone the luncheon until 2021. The photo above is of the small gathering we had last year.
We are all experiencing so many challenges this year with the pandemic, social unrest, a recession and more. We need each other now, more than ever. Reach out to your classmates (you guys too!), wish them a happy birthday or just check in.
Health and happiness to you and your family and stay safe!
JOIN OUR SITE!
Please go to CLASSMATE PROFILES, click on your name and join our site. Be sure and update your contact information. If you know an e-mail address of a classmate who hasn't yet joined the site, click on their name and send them an invite to join. PLEASE NOTE: You must join our site before you can browse classmate profiles.